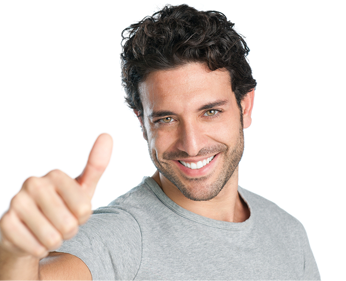 Imagine yourself in 4 to 6 weeks from now...
Are you still suffering from chronic sounds in your ears...? Are you still distracted and tormented by constant ringing, buzzing, hissing, beeping, clicking, pulsing or whistling sounds? Still suffering from dizziness and hearing-loss symptoms? Still feeling agitated, nervous and anxious because of your Tinnitus? Are you still taking anti-Tinnitus drugs that do not seem to help at all?
or...are you living a full active Tinnitus free life, with absolutely no buzzing, beeping and hissing or ringing sounds…enjoying vitality, good quality sleep, more energy and health, living without inhibitions, without fatigue and without the other debilitating symptoms of Tinnitus? The choice is yours...
If you're even remotely interested in learning the truth about permanent Tinnitus freedom, then you owe it to yourself to at least try the Tinnitus Miracle (TM) system. Bear in mind that 95% of the people in this world are going to keep looking for that fairy tale pill or quick fix treatment. But I don't think you would have read this far if you were the type of person to follow the crowd.
If you're one of these special people who are motivated enough to try a real honest and effective Tinnitus solution- one of the top 5% who are ready to do what it takes to finally be Tinnitus free then join us and order today, because "just thinking about it" never led anyone to better health.
Sincerely, Your Friend and Coach,
Thomas Coleman,
Medical researcher, health consultant, nutrition specialist and author of the Tinnitus Miracle (TM) system
P.S. If you have any questions or concerns you'd like answered before you order, feel free to contact me at any time. Tinnitus Miracle (TM) has already worked for over 217,000 men and women in 163 countries worldwide, and many of them had questions about the program before they started. Please do not make the mistake of dismissing this opportunity out of concern that it may be hype or some scam. If you have reservations let me put your mind at rest. I will be more than happy to talk to you if you need reassurance. I know my system can work for you too.
P.P.S. Remember, that if you order today you'll get the "Limited Time Special" plus 3 FREE e-books, but I can't guarantee this price for long. So please act now to take advantage of this rare opportunity. Again, if you come back in a couple of days, and the "limited time special" price is gone, there's nothing I can do - Buy today and save!
P.P.P.S. Let me give you one more reason why you should order this course today:
It gives you the secrets to eliminate virtually all types of Tinnitus within 8 weeks. This is information you can't get anywhere else. Why spend hours and hours tracking down information that may or may not be reliable, when you can learn everything you need to know about Tinnitus – and I do mean everything – in one convenient, inexpensive book? Don't forget you get FREE personal consulting with me to guide you through recovery.